Tuesday, February
9
2016
17:39
My Userboxes
Other wikias I'm usually on:
SpongeBob SquarePants (active; bureaucrat)
One Piece Wiki (inactive)
One Punch Man Wiki (frequent)
Pokemon Wiki (semi-active)
Ben 10 Wiki (inactive)
Sonic News Network (semi-active)
Mario Answers (semi-active)
About Me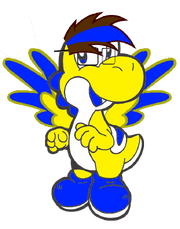 My name is 
Z
e
o
S
p
a
r
k
 and I've been a fan of Mario since I will little. I mean

defintally! You have my sisters who are fans of Hello Kitty and Tinkerbell but me, Mario is what I live for. In fact, I don't own any other systems that doesn't have anything to do with the red hero! Yep, I currently own the Nintendo Wii, Nintendo Gamecube, 3DS, and even the Nintendo 64!
Update: Due to the unactivity of other admins and/or bureaucrat, I have been assigned by Wikia staff as the new bureaucrat of this wiki. I'm glad to be one as I love Mario and have been editing here for over year already. If you have any questions, just ask away and I'll be glad to help.
As you can see, I am also a fan of Pokemon. Raichu is my absolute favorite and yes before the whole Mega thing lol. I just have a passion for Electric types! It's just me!

I'm also a big fan of anime tv shows. I think my first anime show I watched was the original Pokemon series but I've grown to others such as Yu-Gi-Oh, DBZ, and Beyblade. However, my favorite anime series of all time is One Piece due to all of the unique Devil Fruits of the series. Luffy, the main protagonist of the series, is one of my favorite anime characters due to his reckless behavior and carefree attitude. I always think he is similar to Goku in personality but Goku is much more mature (since Goku is an full grown adult after all!)
My Current Projects
Mario & Luigi: Dream Team articles. I must continue adding pages to this game mainly on the enemies. Any others will be added sooner or later.
Luigi's Mansion: Dark Moon articles. I pretty much abandoned this due to Mario & Luigi: Dream Team.
Mario Party articles. With Mario Party: Island Tour coming out soon, I need to go back to the previous games and get to work on some pages.
Articles in need of cleanup: Some pages need some work and I will try to list all of the pages that needs cleanup and then I will fix them.
Pages in need of images: Some pages are without images. I need to search around on pages and make sure to add images. If Google is down, I need to tag them with the Images template and add the images later. Some pages probabilty need better images as well.
Forum:Complete Series Articles: Many pages that involve a certain video game series are in dire need of pages. Click on that link to learn more.
Looking for new admins: Attention: I am the only active admin/bureaucrat on this wiki and this wiki could use some more responsible admins. I will update the admin request to see if you are qualitfied to be one. Please click the link to learn more.
My Favorite Television Shows
One Piece - Man, I've watched this show ever since it aired on the FoxBox many years ago. It still airs today and started in the Water 7 are. My favorite characters are definatly Luffy, Paulie, and Crocodile.
My Walkthroughs
My Favorite Games
Here is my currently top 5 favorite Mario games and why:
Super Mario World (SNES)
Defintally one of my favorite games of all time. This is the first game for the SNES and one of my first 2 I've played many times  (the other was, heh, Sparkster).
Pros of this game:
Game takes a LOOOONG time to beat which is great for a Mario game.
There is so many levels and secrets in this game.
If you have a buddy, then the 2 player mode rules!
Cons of this game:
Inexperiened Mario players (or much younger kids) will have a hard time playing this game.
The Special Mode is incredibly unfair!
Trying to find all of the secrets in this game by yourself may be hard. A help from a guide is needed!
Super Mario Sunshine
Best Gamecube game ever! Fortunately, I own this game currently.
Pros of this game:
Best game to play over summer break.
Mario has TONS of moves in this game.
Love the extended voices in this game (my first time hearing Bowser speak a full sentence in pure English out loud).
Cons of this game
Kinda gets boring to play over time espically when you have collected all the shines (I've almost collected them all one time but it got corrupted data so had to START OVER).
Most of the Episode 8 levels in this game are next to impossible to beat.
Yoshi dying in water SUUUUCCCKKSS!!!
Mario Party 3
In my opinion, the BEST Mario party game ever invented. Like with Sunshine, I have this game and play it close to everyday (yes I have a working, already plugged into my tv Nintendo 64).
Pros of this game:
Best game to play with 4 players!
The exclusive Duel Mode rules!
So many items, so many boards, so many mini-games, so much fun!
Cons of this game:
Duel Mode is actually only fun if you're playing with another player. Computers tend not to put up a fight (even on Hard).
The computers can break your records in this game which isn't fair.
Paper Mario: The Thousand-Year Door
This is, in my opinion, the best Paper Mario game of the series. Fortunately, I still own this game today.
Pros of this game:
Excellent storyline/plot.
Mario's partners now have their own HP bar.
Chapters 3 and 6.
Cons of this game:
Super Mario Galaxy
Defintally my favorite for the Wii. There is so much planets to explore in this game! Note alert! The reason I think Super Mario Galaxy is better than Super Mario Galaxy 2 is because in 2,  I don't like the controls for Yoshi in that game. 
Pros of this game:
One of the best graphics for a Mario game ever.
After you beaten the game the first time, you can have a go with Luigi!
BEST SOUNDTRACK EVER!!!
Cons of this game:
Kinda gets boring after you've done everything.
The Trial Galaxies are tough...real tough...
Bottomless pits (or the deep vast of space) plays a big role in this game.
My Current Games
This is a list on my games I currently own. These also incliude some games not of the Mario series.
Ninteno 64
Mario Party: This game I got a little while back. I don't tend to play this game myself since some of the mini-games in this game, such as Pedal Power, can give you blisters due to the control stick rotation and I always use the palm of my hand for that. This game has some "meh" mini-games but that's probabilty because it's the first Mario Party game of the series and the first Mario Party game I've played was Mario Party 3.
Mario Party 3: I have this game for awhile now. It's by far my most favorite Mario game ever. I always try to get my friends to play along in Duel Mode.
Mario Golf: I recently purchased this game mainly because it was pretty cheap. This game is cool but I got so used to playing Mario Golf: Toadstool Tour, the controls are kinda funky. However, the soundtrack is pretty good.
Bomberman 64: I am a fan of the Bomberman series. Back then, this game was pretty popular but now, Bomberman is pretty underrated. The multiplayer is great even playing against computers.
Donkey Kong 64: I just recently bought this one. This is the only known Donkey Kong game that isn't really a platformer. This game is very in depth and definately one of the top 10 best N64 games! You need an expansion pack to play this great game though.
Gamecube Games
Super Smash Bros. Melee: Got to love the classic (well simi-classic) gamecube games and Melee is one I own. This game is pretty cool and love the set of characters.
Super Mario Sunshine: I'm glad I got this game. I actually got this game at the same time I bought a Nintendo Gamecube again. Sunshine has an excellent plot and is an ideal game to play during the summertime mainly because the game, itself, takes place in Summer. Take note of Mario's exclusive short sleeve shirt! I tend to play this game every now and again.
Paper Mario: The Thousand-Year Door: I love this game. This is my favorite game of the Paper Mario series. I don't tend to play this much but whenever I get the urge to play this game, I'll play it!
Mario Party 4: I had this game for awhile now. Mario Party 4 is the first MP game for the Gamecube and it sure has some vibes! Goomba's Greedy Gala is my favorite board on here. I got his game from a friend.
Mario Party 5: I got this game not too long ago. Mario Party 5 is actually one of the better MP games as it has good boards and good mini-games. However, what makes MP5 so unique is the Super Duel Mode.
Mario Party 6: I have a lot of MP games eh? I love this game and I especially love the mic mini-games on here.
Mario Party 7: I just bought this game! And now I have almost all the MP games!
Favorite Images
Favorite Theme Songs in Mario Games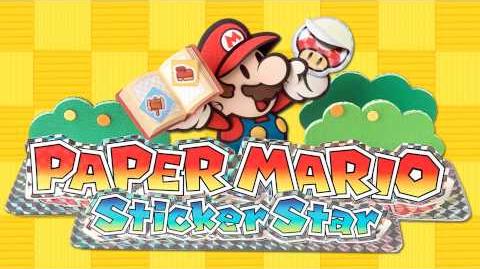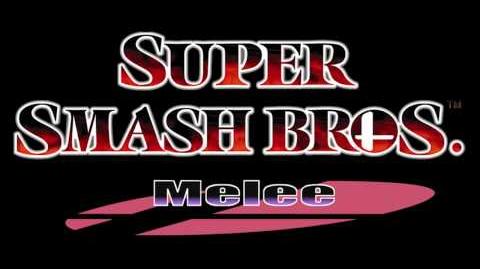 Mario Wiki Staff
Bureaucrats

Admins

•
•

• Dreb607