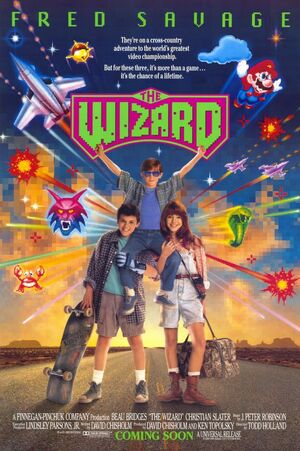 The Wizard is a 1989 adventure film starring Fred Savage, Luke Edwards and Jenny Lewis. The film follows three children as they travel to California so the youngest, who has a condition that makes him emotionally withdrawn, can compete to win $50,000 in Video Armaggedon at Universal Studios Hollywood. The movie was North America's introduction to what would become one of the best-selling video games of all time, Super Mario Bros. 3, since Mario is seen on the poster.

This article is a stub. You can help Mario Wiki by expanding it.

Ad blocker interference detected!
Wikia is a free-to-use site that makes money from advertising. We have a modified experience for viewers using ad blockers

Wikia is not accessible if you've made further modifications. Remove the custom ad blocker rule(s) and the page will load as expected.