Home
Talk

240
3,543pages on
this wiki
Welcome to


MarioWiki is a collaborative encyclopedia for everything related to the Mario series. There are 3,543 articles and growing since this wiki was founded in July 2007. The wiki format allows anyone to create or edit any article, so we can all work together to create a comprehensive database for the Mario series.
The MarioWiki community would love it if you'd join us in our Chat room for friendly conversation.

Overview · Wiki tutorial · Help pages · Navigation
Featured Article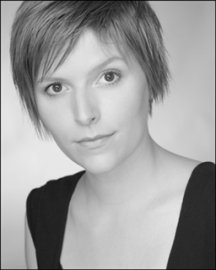 Deanna Mustard, who was born on November 26, 1980, is a voice actor in the Mario series. She started working for Nintendo in 2003 and her first voice role was for Princess Daisy in Mario Golf: Toadstool Tour. Other notable voice roles are Baby Daisy in Mario Kart Wii and White Mage in Mario Hoops 3-on-3. She has continued to to voice Daisy since.
Voices
Roles
Past Featured Articles... Koopa Bros. Fortress... Mario Kart 7... Princess Peach... Hammer Bro....

Reviews

8.5/10
Mario Kart: Super Circuit has to be one of my favourite Mario Kart game of all time. I love the graphics, classic sounds and the memories that come back to me when I play it. It is touching how the classical characters (Mario, Luigi, Peach, Toad, Yoshi, Wario, Bowser and Donkey) are playable and unique in their own sort of ways. Each time when I think of the game, I become upset about a similar cancelled game which I would rate a whooping 10/10 if complete. I love the fact that it is technically a remake of Super Mario Kart with all of the Extra Cups included, really epic.
Now, for the flaws of the game; while the game is excellent and all, it still has downsides. The manoeuvring is really tricky in the game, snaking makes you turn one direction too far. Second, why do you sometimes get a star in second place? No other Mario Kart game has that... I have to also complain about the removal of the Golden Mushroom in the game. I thought it'd be excellent to have it. Because the manoeuvring is really tricky in the game, I sometimes unexpectedly fall off ledges.
Well, that's my review. Hope you all liked it ;).
Past reviews... Luigi's Mansion Review... Super Mario 64 Review... Paper Mario Review... Super Mario Galaxy 2 Review...
Affiliates
Donkey Kong Wiki is a wiki focused on things related to Donkey Kong and his game series! The wiki currently has over 900 articles! Help by contributing today!


Yoshi Wiki is a wiki focusing on everything related to Yoshi and the series! Please help us out here as it is still in process of being restored!
Forums
Featured Media

Suggest a song at the Featured Media page.

MarioWiki now brings to you The Glitz Pit! A fighting arena in which your favorite characters go head to head against each other.
The current Glitz Pit fight is...
Geno vs. Mallow
LET'S RAWK OUT.
Also, suggest a fight!
News
May 23, 2013

May 10, 2013

January 23, 2013

January 17, 2013
For past news, see the News Archive
Bi-Weekly Poll
Who is your favorite partner from Paper Mario?
Also, suggest a poll!
See previous poll results here!
Cleanup of the Month
Attention MarioWiki editors:
We are unfortunately in lack of many articles. Please help us out in creating them. Click here to learn more information.
Reminders
Please don't copy articles from other Wikis. While it is legal, we still have to write our own articles.
Welcome new users! We are an ever growing community, and new users need to feel welcomed!