Time to clean up Isle Delfino and articles!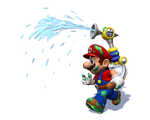 This article requires cleanup.
You can discuss this in the comments or edit this page to improve it.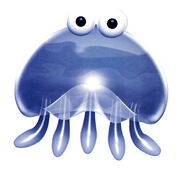 Jellyfish
are a species of underwater creatures that have appeared in
Yoshi's Story
and
Super Mario Galaxy series
.
They only appear in the level Lots O'Jellyfish! as an enemy.
Mario and Wario use one of these creatures in a level.
They appear as enemies but resemble real-life ones.
They appear as enemies.

This article is a stub. You can help Mario Wiki by expanding it.